DIAMOND SPUD
The Diamond Spud makes the most of small weak waves and goes further, much further.
It has a slight vee in the nose which runs through into a deep double concave, this makes it incredibly fast and hyper responsive carrying huge amounts of speed through turns. The tail has a soft diamond shape to it which gives a great balance of hold and release.
If it's small wave performance you're looking for then it's all about the Diamond Spud.
Suitable for beginner to advanced level surfers.
Comes with a quad setup as standard.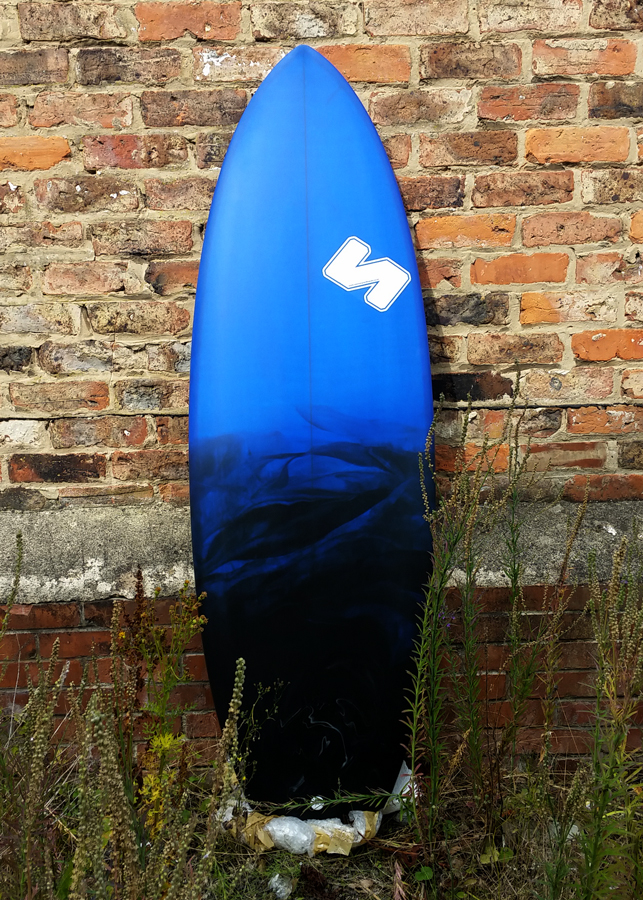 Feedback
Ash
"just wanted to drop you a quick email, managed to get out on the new board for the first time yesterday!
went like an absolute dream! best board I've ridden by far!
thanks for all the hard work and ill definitely be coming to you next time I'm after a new board!"
John
"Used the diamond spud this last week and it flys! Messed about with the fins to a more upright rear and wider based front and it went mint."